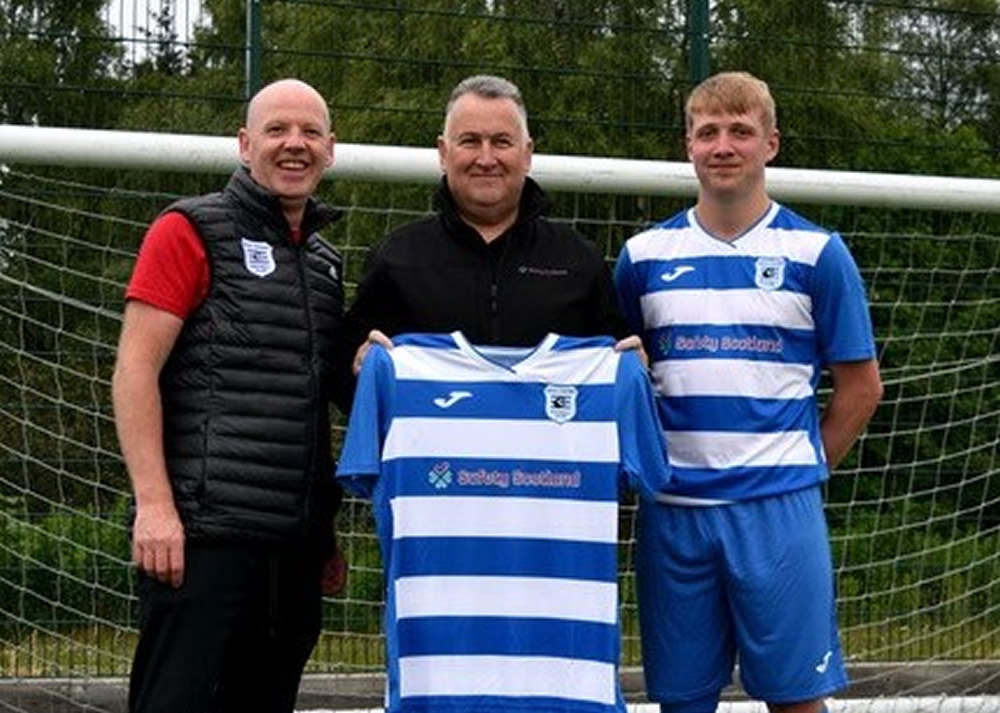 Development Squad Get New Kit
Dyce Juniors development squad will step out in style this season with a new kit thanks to the support of Safety Scotland Ltd.
Both the U18 and U21 teams are part of the growth and development of Dyce Juniors football club and have had a fantastic pre-season so far and with this new sponsorship the teams now have a fantastic new kit ready for the start of what will hopefully be a great season.
Commenting on the sponsorship the squad manager Justin Leslie said ""On behalf of myself and the players, we are extremely grateful to Safety Scotland for the generous sponsorship, it is really appreciated as we look forward to the season ahead."
Dyce Juniors Chairman, Syd Birnie went on to say " Our new U18s and U21s squads are the future of the club and it's exciting to see them take shape and now resplendent in their own kit. We appreciate all the support that Kevin, Michelle and the Safety Scotland team have provided, and we look forward to seeing the boys maintain what has been an excellent pre-season so far".